"Finding the balance of mental stillness and physical movement is the ultimate connection of mind, body and soul"
PERSONALIZED MEDITATION and Yoga SESSIONS IN THE COMFORT OF YOUR OWN HOME, ON YOUR SCHEDULE.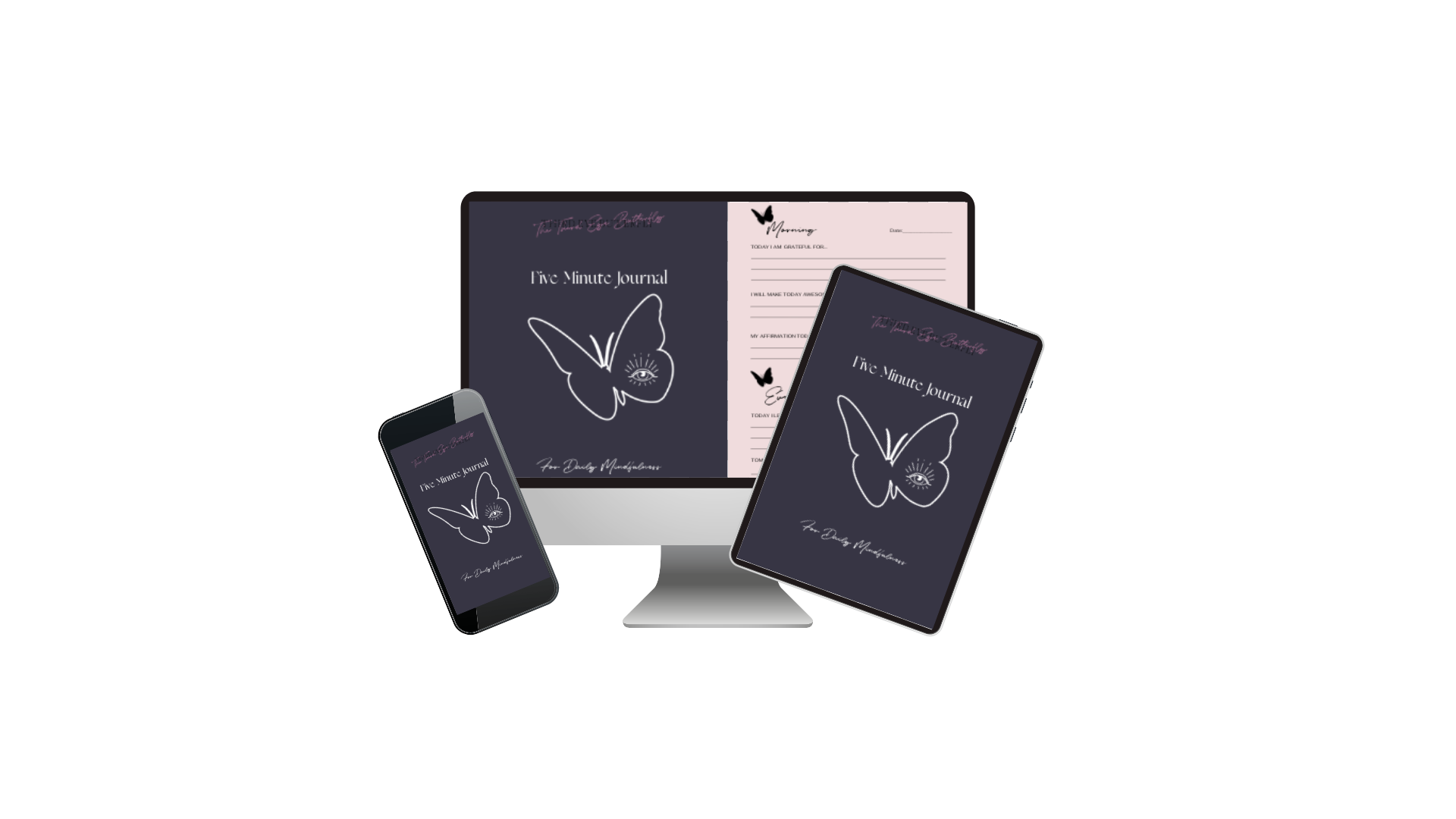 Sign Up for My Five Minute Journal
to jumpstart your journey
What if I don't have a quiet space?
What If I don't have that much spare time?
Meditation helps you learn how to block out the noise and create you own internal quiet, even in busy spaces. For during practice, headphones are a great option. You can also get creative about where you meditate. I meditate in my car sometimes! (Not while I'm driving, of course).
Making time for yourself should be one of your biggest priorities, and I'm here to help you make that shift. We'll talk through tangible strategies to help you make this shift, and once you start your practice, you'll be rewarded with a greater sense of calm and decreased anxiety, which will actually make you feel like you've gained time back!
I've tried meditation, but my mind is too busy.
What if I struggle sticking to a practice?
The goal of meditation is not to completely clear the mind. We are human and we will always have thoughts come up. What we want to achieve is becoming aware that we've drifted into thought, become aware of what the thoughts are, and bring ourselves back to our breath.
This is one of the benefits of having a coach rather than trying to develop a practice on your own. Accountability and support. We're not aiming for perfect, we're aiming to take baby steps that add up to larger changes in your life.
I can't do yoga, I'm not fit or flexible.
How will I meditate in between my sessions?
yoga is for everybody and every body. You'll find as you consistently practice yoga, you'll become more flexible and feel stronger, physically and mentally. This is something I'll guide you through and will provide you with modifications as needed.
After each session I will send you audio recordings of guided meditations for you to use in between our sessions. The more you practice, the easier it will get.